STEM OPT at a Third-Party Worksite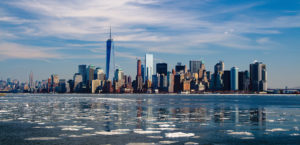 In April 2018, USCIS updated its website to indicate that STEM OPTs cannot be placed at 3rd-party worksites.  This update is unsupported by ICE's FAQ relating to its policy on placement agencies, which states:
STEM OPT students are permitted to use staffing/placement agencies to find a training opportunity. However:
All STEM OPT regulatory requirements must be maintained, and
The staffing/placement agency cannot complete and sign the Form I-983 as an employer, unless:

The staffing/placement agency is an E-verified employer of the student, and
The staffing/placement agency provides and oversees the training.
The abrupt and unannounced change in April is reflective of the Trump administration's disorganization and improper rule making, and it may be overreaching.  As such, it is unclear whether STEM OPT trainees/ employees can still be placed at the worksite of an employer's client or customer.
As recent as June 2018, immigration attorneys have reported that third-party STEM placements have been approved after responding to a request for evidence (RFE) where the bona fide employer/employee relationship was thoroughly documented. On the other hand, there have been reports of RFEs on change of status to H-1B petitions seeking "detailed explanation and evidence why the beneficiary is working at a different location than the STEM employer's place of business."
For employers who choose to place STEM OPT trainees/employees at the worksite of an clients/customers, it should be noted that if the new unlawful presence memo becomes effective on its terms on August 9, 2018, there is a risk that a finding that the employer was not properly supervising the student's training could lead to a status violation determination, which may result in the retroactive accrual of unlawful presence.